Opioid Documentary Released!
Our long-awaited documentary "Understanding the Opioid Epidemic: Our Nation's Worst Drug Crisis" was released on January 12, 2017. The documentary features stories from all differing lifestyles showing the incredible hold of addiction.

Don't miss your chance to pre-order our opioid documentary DVD and watch the trailer to our documentary on our website

here.
Mercy Behavioral Health Care Presentation
A presentation was held at CityStage in Springfield, MA, on Thursday, January 12, 2017. It included speakers such as former NBA player Chris Herren, Massachusetts Secretary of Health and Human Services, Marylou Sudders, and Chief Medical Officer and Vice President of Addiction and Recovery Services, Mercy Behavioral Health Care Dr. Robert Roose who presented FutureHealth's Opioid documentary.

Our Improved Mobile App
Our mobile app for the Android has been fully developed and ready for you to download. It's complete with new features and a cleaner, more modern look. The iPhone version of our mobile app will be available soon. Stay tuned!
Maybury Material Handling
In late January, FutureHealth will be attending Maybury Material's employee wellness fair in East Longmeadow, MA. FutureHealth does not only extend its services to universities and high school but also local businesses.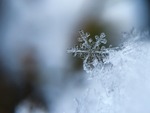 Start the new year right!
What better way to start the new year than to donate your old clothing to the less fortunate Feel good while doing good!
- Donate old jackets and gloves
- Volunteer at shelters
- Sign up for meals on wheels